Yoder Capital Campaign

In 1986, the Yoder Activity Center was built to house Adriel's school and residential summer programs. This new building, named in memory of John L. Yoder, included classrooms, a gymnasium, a kitchen and cafeteria. The uses of the Yoder Activity Center have since transformed. Adriel still utilizes this space for special events, but now the building has expanded its reach to serve other organizations in the community. Currently the Yoder Activity Center provides an arena for the special education of high needs youth through the Madison - Champaign County ESC. When possible, the building is also used by local churches, has hosted events for local youth sports organizations, has been used as a Logan County election polling site, and has provided a place to gather to share in the West Liberty Community Christmas meal. After 35 years of use, the Yoder building is in need of a new roof and a replacement heating system for the current boiler. This is an additional cost above and beyond Adriel's budget for regular maintenance and upkeep. Your donation to this Capital Funds Project provides the funds needed to keep this building running and serving the West Liberty and surrounding communities. We look forward to making these improvements to continue to honor the memory of John L. Yoder.
If you would like to support this current fundraising campaign, please visit https://adriel.networkforgood.com/ and designate your donation to the 2022 Yoder Building Capital Campaign. If you prefer to donate by check: please make it payable to Adriel Foundation, include the memo "Capital Projects Fund, Yoder Building", and mail to PO Box 188 West Liberty, OH 43357. If you would prefer to set up a customized recurring donation please reach out to Marketing Coordinator, Kyrstin Marshall at 937-407-1190 or foundation@adriel.org.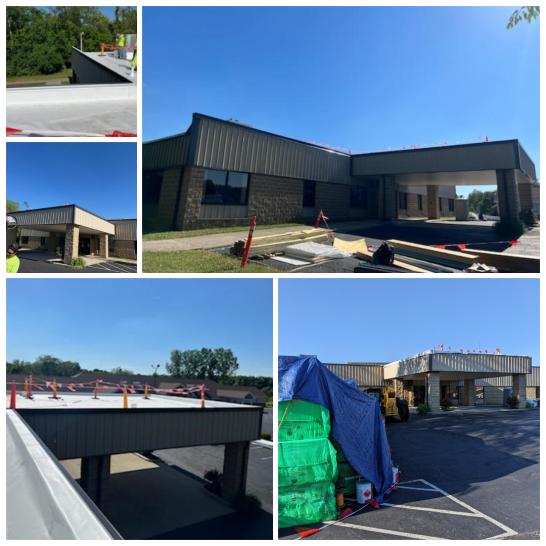 Progress being made on the Yoder Activity Center roof replacement.
---
Campaign Giving Total: (includes combined online and check donations)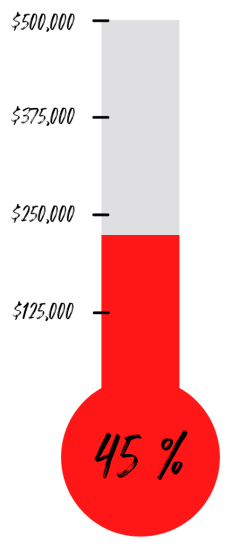 ---