Respite Program
Respite Care is an opportunity for a youth and families to have a break for 24 hours, a weekend, or up to 30 days. Respite care is provided in a licensed family or treatment foster home. The word respite denotes "break" or "relief."Our respite care program is designed to offer families the opportunity for a break and relief from their caregiving responsibilities.
Respite care is for youth that reside with their guardian and are currently involved with the Department of Job and Family Services, Juvenile Probation Department, Family and Children First Council or a Mental Health Agency. Adriel has licensed treatment and family foster homes available for weekend respites, one to two week respites and for periods of up to 30 days. The primary focus of respite is "family preservation."
Adriel currently has licensed foster homes in approximately 30 different counties that are able to provide respite care. The contact person for respite servies will be found at the closest regional office near the child's permanent residence.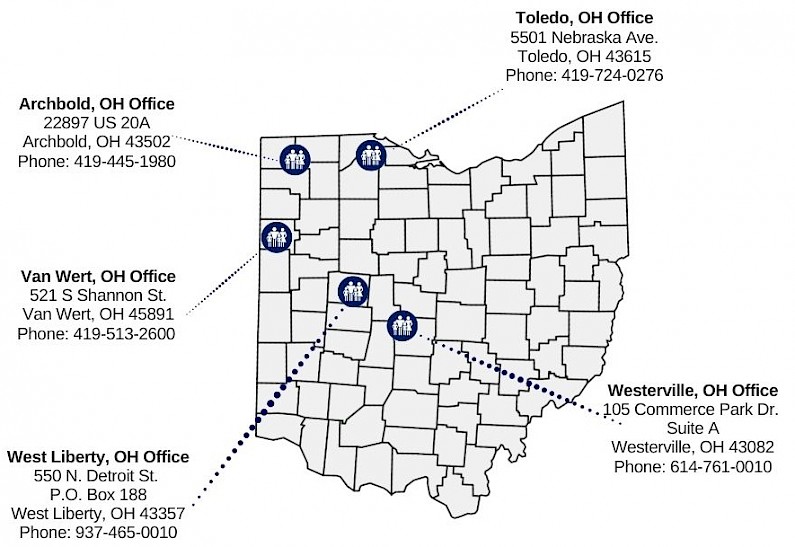 External Respite Care
Respite care is short-term, temporary relief to those parents or guardians who are caring for youth who might otherwise require placement outside the home. Respite can be planned or offered during emergencies or times of crisis. Our external respite program provides limited breaks for families and other caregivers of youth in order to support and maintain or "preserve" the family.
Some children's needs require intensive care and caregivers can soon become burned out. Respite provides a break for the caregiver, which proves beneficial to the overall wellbeing of the caregiver. Respite has been shown to help sustain the caregiver's health and wellbeing, avoid or delay out-of-home placements, and reduce the likelihood of abuse and neglect. Respite care is often a critical component of family preservation efforts.
After a referral is made, a respite packet it completed and the youth can begin respite..
**Any child residing in respite longer than 5 days must have a completed health screening.