Donate to Adriel Online
Today, there are over 16,000 children in protectivecustody in Ohio alone. Adriel foster families have served more than 400 children this year! YOU can help us continue exceptional care for these children and many more! Adriel is a very special place where lives are changed and saved. You can be a part of our mission to provide EXCEPTIONAL care to children in the spirit of Christian love by donating today.
You can donate to Adriel online or by postal mail:
Donate Online! Visit our Giving Page to give a donation online.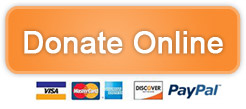 If you prefer to make a check donation, you can mail your gift to:
Adriel Foundation
PO Box 188
West Liberty, OH 43357
Other ways you can donate online:
Visit our Amazon Wish List to view a number of items that we need to continue to serve children and families to the best of our abilities. You pick the gift and purchase through your personal Amazon account, and the items will ship straight to us. Be sure to include your name and contact information so that we can acknowledge your donation and thank you directly.
Shop through Amazon Smile.Simply sign up, designate Adriel as your charity of choice, and remember to make your purchases through https://smile.amazon.com/.All of your favorite products will still be here and Amazon will donate 0.5% of all eligible purchases.
Support Adriel though Kroger Community Rewards. Follow this link to find out more. All you have to do is sign up, select Adriel as your charity of choice, and use your Kroger Plus Card every time you shop.
Adriel serves children with extreme needs—in some cases, our kids have lost their connection to their families, their communities, and their homes. It is easy to focus on what we can't do…
From simple things like going bowling and buying a school yearbook, to programs like Independent Living or Family Preservation, your gift helps bridge the gap between the basic care budgeted by county agencies and the "above and beyond" care that Adriel provides.
Planned Giving
If you have made giving to Adriel part of your life, we would ask you to remember Adriel in your will or estate planning. We work closely with the Mennonite Foundation and Everence to ensure that planned giving and end of life gifts are handled with the attention and importance they deserve. You can CLICK HERE to learn more about how you can continue your legacy of giving after you are gone.
Direct Your Gift
Your gifts can be directed to one of Adriel's reserved funds as well. The programs and funds you can direct your gift towards are described below. Your gift will be immediately put into the account reserved for your areas of interest.
General Fund
Undesignated donations will be used where needed most.
Kid's Fund
The Kid's Fund sustains ministries that directly benefit the children Adriel serves in our foster care program and marks Adriel's efforts to care for the physical, socialization, and developmental needs of children.
Foster Family Enrichment Fund
The Foster Family Enrichment Fund sustains ministries that equip and empower Adriel's foster parents to provide foster children the highest quality care and treatment.
Program Development Fund
The Program Development Fund supports new and emerging initiatives to expand Adriel's programs and ministries.
Capital Projects Fund
The Capital Projects Fund sustains Adriel's current and future capital needs.
Family Preservation Fund
The Family Preservation Fund sustains ministries that serve children and families through Adriel's Family Preservation Program; including family coaching and supervised visitations.
Clinical Services Fund
The Clinical Services Fund sustains ministries that serve the psychological and behavioral wellbeing of children and young adults in Adriel's programs.